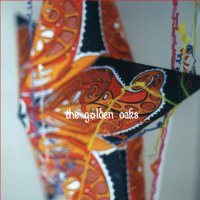 Paradise is free form Applachain abstraction from the folk/minimalist duo of Keith Wood and Brad Rose. Originally released in a here today, gone tomorrow CDR edition on UK label Barl Fire, this batch finds these autumn alchemists offering seven soul-soothing hymnals to the wind and the trees and the sky and the leaves. Tranced-out falsetto drifts atop supple strumming to create traditional backwoods folk, stressed and compressed by the walls around them (or lack thereof), making it softer and airier. Their fractured take on folk is complimented by multi-layered bowed string and harmonium drones, created from that same soft and airy palette. As the smokey reverb of the drones reaches resonance, the spectrum fills and amplitudes peak in spaced-out bliss.
While this collaboration shows Wood and Rose at their most experimental, the two are likely better known for their original solo projects. Wood's Hush Arbors project has lurked around the edges of public consciousness, soliciting raves from fucked folk figureheads Ben Chasny (Six Organs) and James Toth (Wooden Wand), which led to touring and recording with both. Wood's first supporter - like so many underground folk acts - was Rose, releasing many of Wood's early recordings on his Foxglove CDR label, and then rereleasing them in fuller runs on his proper CD label Digitalis. Rose's solo project, The North Sea, holds an equal underground significance with understated forest folk recordings released on almost every folk friendly CDR label. The most prolific and interesting of his many collaborations is this project, The Golden Oaks, as these two friends trade ideas and expand on each other's vision.
This reissue of Paradise is remastered and extended.